4 nights in Palermo with Excursions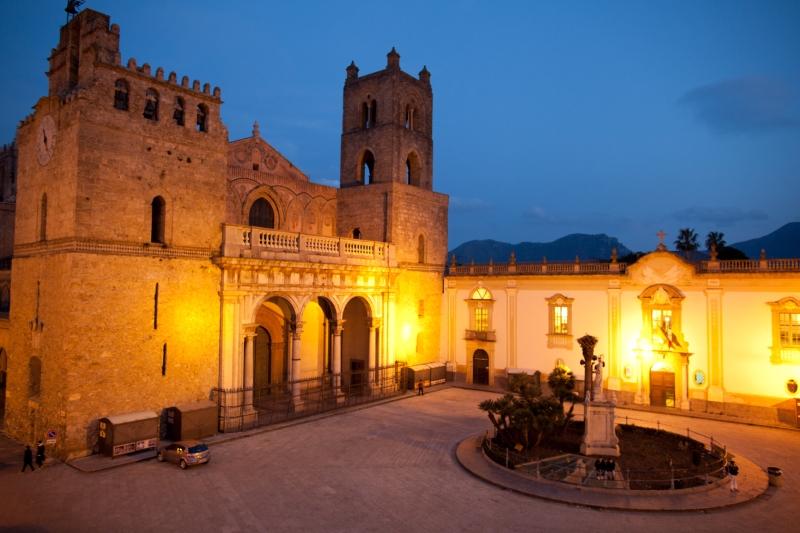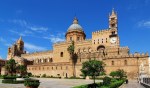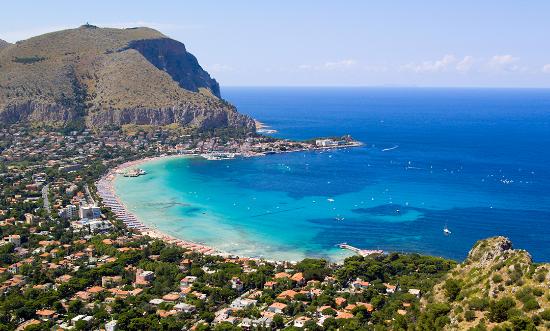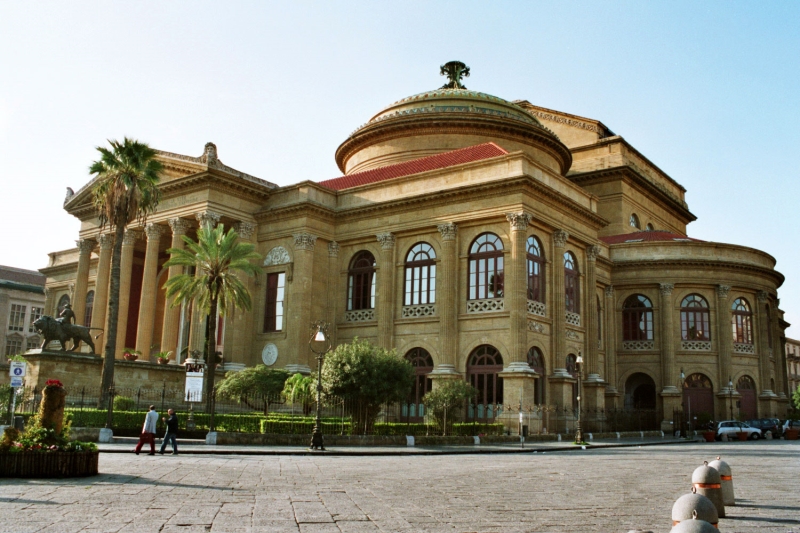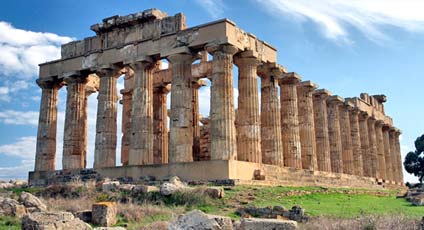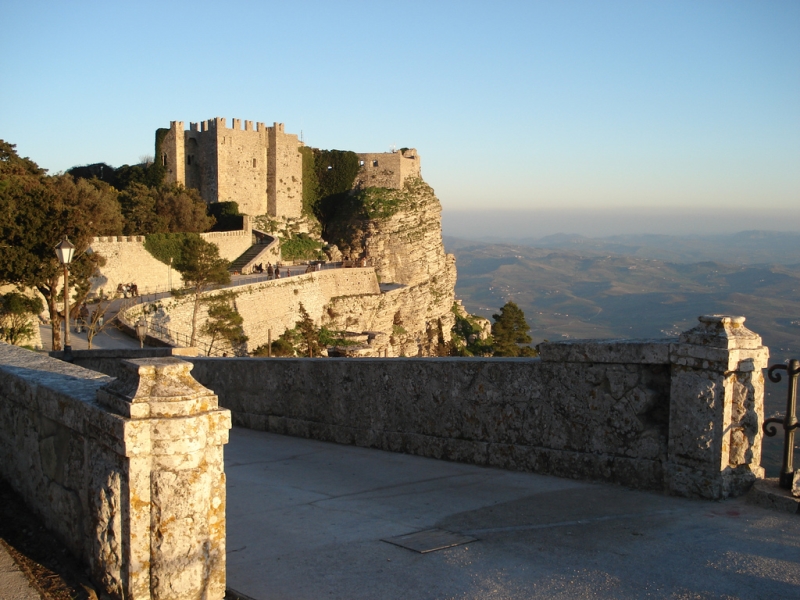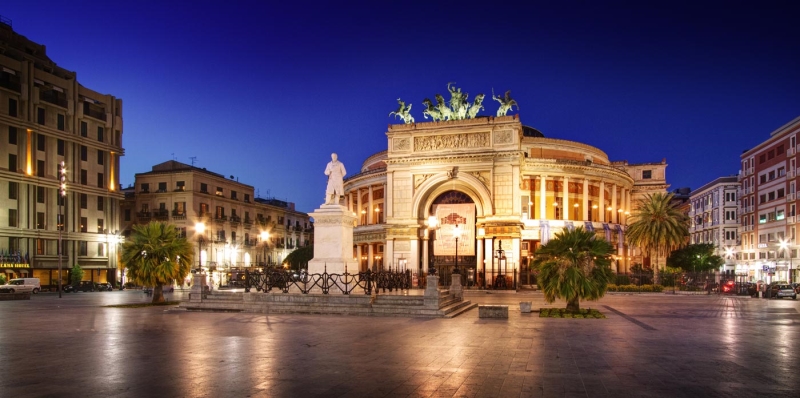 Arrive in Palermo at any time. There are no planned activities so check into our hotel and enjoy the city. Overnight.
MONDAY (B): PALERMO & MONREALE - Optional MONTE PELLEGRINO - MONDELLO
Half-day guided tour of Palermo, regional and provincial capital of Sicily. We will start the visit from the old part of the city with the Royal Palace, the Palatina Chapel and the Cathedral. Afterwards we will visit Monreale famous for its Cathedral with Byzantine mosaics figurating Christ Pancreator and its Cloister. In the afternoon you can visit Palermo on your own or you can opt to book the optional excursion to Monte Pellegrino and Monreale.
Monte Pellegrino, with its spectacular views of the city, its surrounding mountains and the ocean and the sanctuary of Saint Rosalia, the patron of the city was once described as the most beautiful promontory in the world by Goehte. Continuation to the small fishing village Mondello with its marvellous beach, where you will have 1 hour freetime.
After exploring the town with your guide or at leisure, both groups meet back at a prearranged point to hop on the coach. Overnight in hotel at Palermo.
TUESDAY (B): ERICE & TRAPANI AND SELINUNTE
Visit of Erice, the medieval town on the summit of Monte San Giuliano. Here we can admire the Norman Castle and the cathedral. Stop at a bakery shop to taste the typical almond pastry of Erice. Continuation to Trapani, the ancient Dreapanum, with his medieval district situated on the headland pointing out to the sea. In the afternoon visit of the archaeological park of Selinunte that contains the ruins of the temples and the Greek Acropolis. Transfer to Palermo. Overnight.
WEDNESDAY (B, L): CORLEONE - SAN GIUSEPPE JATO – PIANA DEGLI ALBANESI
In the morning we will move to the area where in the last years there was a big concentration of Mafia: Corleone. Now you can see that Corleone is a normal city where young people established a cooperative on the lands, which have been confiscated to the mafia in the last years. On these lands young people produce organic products, that you can buy, helping in this way to keep alive a symbol in the fight against the mafia. After a guided walking tour with a guide of Corleone to discovery all the history of Mafia you will have a light lunch. After on toSan Giuseppe Jato, another place where in the past the mafia was very strong due to the alliance with the mafia of Corleone. Here he used to live the man who ordered to kill the Judge Falcone in the highway coming back from the airport of Palermo. Afterwards we will drive to Piana degli Albanesi, a old Albanian colony, where the people still today speak Albanian. Here you can taste the sweet Cannolo Siciliano. At the end of the tour back to the hotel in Palermo and overnight.
PRICE PER PERSON IN DOUBLE ROOM:

Hotel

Arrangement

Price per person in Double room

Price in Single room

3* Standard: Hotel Tonic or similar

BB

€

430,00

€

540,00

4* Standard: Hotel Politeama or similar

BB

€

540,00

€

820,00

4* Superior: Grand Hotel Piazza Borsa or similar

BB

€

650,00

€

980,00

DEPARTURE DATES:

April:
May:
June:
September:
October:

10, 24
01, 15, 29
12,26
11, 25
09

SUPPLEMENTS:

Optional excursion to Mondello/Montepellegrino : € 20,00 pp

Reduction 3

rd

bed: 10%

EXTRA NIGHTS (rates per person)
3* Hotel Standard : € 55,00 in DBL and € 75,00 in SGL


4* Hotel Standard: € 75,00 in DBL and € 125,00 in SGL

4* Hotel Superior: € 100,00 in DBl and € 155,00 in SGL

TRANSFERS:

Individual Transfer from Palermo airport to Hotel in Palermo: one way € 50 per car (1-3 pax )

- Air conditioned bus for each excursion

- 4 Overnights in standard rooms
- 4 Breakfast and 1 light lunch

- Tasting where indicated

- Excursion to Palermo-Monreale (day 2)
- Excursion to Erice-Trapani-Selinunte (day 3)
- Excursion to Corleone -San Giuseppe Jato - Piana degli albanesi (day 4)
- Bilingual guided tour for the excursions as in the program.

THE RATE DOES NOT INCLUDE:

- City taxes

- Transfers at arrival and departure

- Porterages

- Tips to the guide and driver (optional)
- Personal expenses

- Excursion to Monte Pellegrino and Mondello (day 2)

- Entrance fees to museums, monuments and archaeological sites

- Everything is not mentioned in "the rate includes".


4*- SELECTED HOTELS:

4* Standard Hotel :

Politeama www.hotelpoliteama.com

or

Mercure Palermo centro

www.accorhotels.com/gb/hotel-5932-mercure-palermo-centro/index.shtml or similar